Welcome to our
newspaper web site...


---

A Seabee's experience during the Vietnam War
American Legion program set Saturday in East Fishkill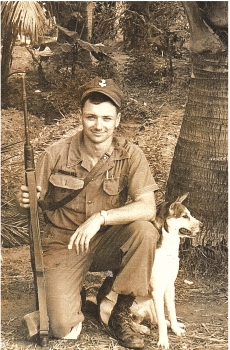 Seabee Craig Marshall with patrol dog, Freckles, in Da Nang, Vietnam in 1967.
By Kristine Coulter
American Legion Post 1758 will host "Vietnam: A Seabee's Different Experience" on Saturday, Jan. 12, at 2 p.m., at the East Fishkill Community Center, 890 Route 82, in Hopewell Junction.

Craig Marshall, the historian for the Town of Clinton, will talk about some of the experiences he had as a Seabee during the Vietnam War.

Marshall served with the U.S. Navy Seabees from 1966 to 1968 in Da Nang, Vietnam.

"I was working at IBM as a junior engineer when my two deferments ran out," Marshall recently explained. He then received his draft notice.

Marshall was also offered the Officer Candidate School because of the high score he received on his military exam.
---

Robotic system reshapes Red Hook dairy farm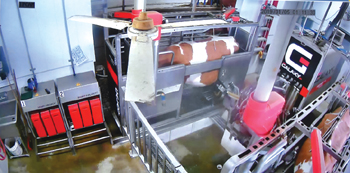 A computer screen photo shows cows entering the two-stall robotic milking system at Dels Dairy Farm in Red Hook. At right, it's feeding time at the farm. Photos by Jim Donick
by Jim Donick
Once upon a time, dairy farmers all got up before 4 o'clock in the morning to milk and tend the cows. They worked hard for much of the day and then repeated the milking and tending process late in the afternoon - every day of the year.

On many local farms this model is still very much the case; however, times are changing.
---

Tweens, teens can learn about Seeger through 'The Power of Song' at Howland Library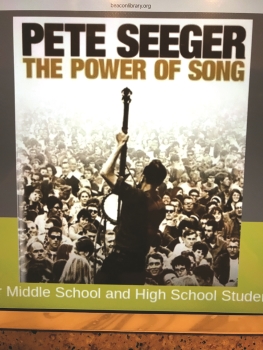 Tweens, teens can learn about Seeger
By Kristine Coulter
The Reel Life Film Club for tweens and teens returns to Beacon. On Friday, January 11th, at 6 p.m., the Howland Public Library will be screening the film, Pete Seeger: The Power of Song, a documentary about the life and music of folk singer, activist, and local hero, Pete Seeger.

"Living in Beacon, I've met so many people who have told me that meeting Pete Seeger changed their life. I think the story of his life inspires each of us in different ways. I think the lessons from Pete Seeger are how each of us can make a difference by standing up for what we believe in even when faced with tremendous obstacles. Pete also taught us the importance of taking care of the environment and protecting our beautiful Hudson River," said Michelle Rivas, Young Adult Programs for Howland Public Library.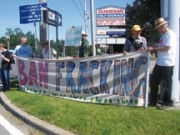 This free script provided by
JavaScript Kit
Wherever you live in Dutchess County, we cover school news, health and education features, seniors news, arts and entertainment activities, community calendar of events, municipal news, local business and organization profiles and press releases, legal notices and obituaries as well as local advertising.

FEATURE SUPPLEMENTS
& PUBLICATIONS
Preview back issues of Healthy Lifestyles in our annual archives.
Preview back issues of Home & Garden in our annual archives.
Preview back issues of Bon Appétit in our annual archives.
Preview back issues of Hudson Valley Business Journal in our annual archives.
---
Check out our special advertising offers including at our Media Kits page: Dutchess County Fair Supplements, Chef's Profile, Car of the Week.