Welcome to our
newspaper web site...


---

Vet2Vet celebrates local veterans at Aug. 18 picnic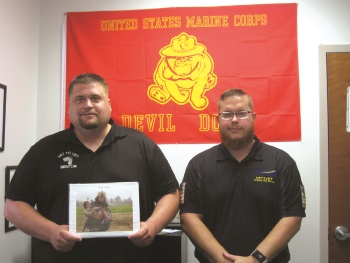 Marine veterans Adam Roche, left, and AJ Dye at Vet2Vet are leading the Veterans Recognition Picnic on Aug. 18.
By Anna Barton
In our often hurried and thankless society, some of those who deserve our deepest gratitude are left unappreciated. Mental Health of America (MHA) of Dutchess County's program, Vet2Vet, is working its hardest to make sure this does not happen to our local veterans.

On Aug. 18 from noon until 4 p.m., Vet2Vet is honoring local veterans by hosting a Veterans Recognition Picnic at VFW Post 170 in Poughkeepsie. The picnic is open to all veterans, but special recognition will be given to those who served in World War II and Vietnam.
---

Family, history come together in Milan Bicentennial Festival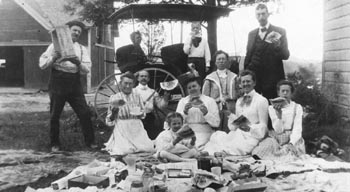 Milan hopes to revive the spirit of the "old time family picnic" with its Aug. 12 Family Festival marking the Town's Bicentennial. This late-1800s photo of the Fulton family of Turkey Hill, shows family members enjoying watermelon slices. Courtesy, Town of Milan Archives, Norton Family Collection
by Kate Goldsmith
On March 31, 1818, the Town of Milan officially came into being. In this bicentennial year, Milan has staged a number of events and even created a website (www.milannyhistory.org) filled with archival documents, photos and oral histories. The celebration continues in a big way this weekend with the Milan Bicentennial Family Festival, set Sunday, Aug. 12, from 3 to 7 p.m., at the Taconic Retreat Center, 64 White Drive (by the Mobil gas station on Route 199).
---

Cornbread Contest new addition to Corn Festival
Festival set for Sunday at Pewte & Toshi Seeger Riverfront Park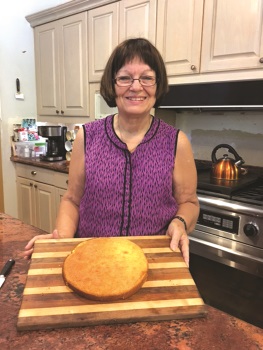 The annual Beacon Sloop Club Corn Festival will be held at Pete and Toshi Seeger Riverfront Park in Beacon on Sunday, August 12 and will feature a Cornbread Contest. Pictured is local resident Margaret DeHeus with cornbread.
-Courtesy photo by Joyce Hanson
By Kristine Coulter
The annual Beacon Sloop Club (BSC) Corn Festival will be held at Pete and Toshi Seeger Riverfront Park on Sunday, Aug. 12, from noon to 5 p.m.

"One of the best things about the Corn Festival is it is in the beautiful Riverfront Park," said Rosemary Thomas, BSC member.
There will be fresh corn. "It will be perfectly cooked," remarked Thomas.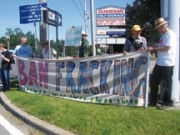 This free script provided by
JavaScript Kit
Wherever you live in Dutchess County, we cover school news, health and education features, seniors news, arts and entertainment activities, community calendar of events, municipal news, local business and organization profiles and press releases, legal notices and obituaries as well as local advertising.

FEATURE SUPPLEMENTS
& PUBLICATIONS
Preview back issues of Healthy Lifestyles in our annual archives.
Preview back issues of Home & Garden in our annual archives.
Preview back issues of Bon Appétit in our annual archives.
Preview back issues of Hudson Valley Business Journal in our annual archives.
---
Check out our special advertising offers including at our Media Kits page: Dutchess County Fair Supplements, Chef's Profile, Car of the Week.