Northern Dutchess News This Week...
The Northern Dutchess News is a member of the Southern Dutchess News group and is fast becoming a staple in the lives of individuals in communities north and east of Poughkeepsie. Already named an "official newspaper" of Stanfordville and Rhinebeck, it also serves Hyde Park, Red Hook, Tivoli, Milan, Pine Plains, Amenia, Dover, Millbrook, Clinton Corners, Salt Point and Pleasant Valley. The Northern Dutchess News provides coverage of local town, village and school news, the Dutchess County Legislature, county legal notices, obituaries, plus coverage of arts and entertainment, hospitals, 4-H clubs , farming news, businesses and organizations.
---
ADVERTISERS: Work together and save money
Click here for the Promotion Flyer
Click here for the list of locations, by community, where you can pick up Northern Dutchess News today....
---
8/8/18 Highlights of this week's edition...
Family, history come together in Milan Bicentennial Festival
By Kate Goldsmith
(Continued from Home Page) All are welcome to this free, rain-or-shine event, which includes a barbecue, kayaks, boating, group painting classes, water games, Frisbee can jam, food and drinks, wiffle ball, face painting, Milan history exhibits and video interviews, and book-signings with local authors. Tethered hot air balloon rides (weather permitting) will be available for $20.
Read the full story in this week's print edition.
---
Special salutes for veterans set at Fair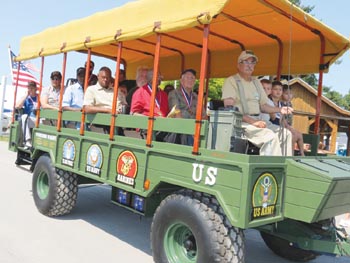 Frank Castella, Sr. and the Warrior Wagon will be a daily feature of the upcoming Dutchess County Fair. Different groups of local military veterans will be honored each day with special processions. File photo by Curtis Schmidt
by Curtis Schmidt
Local military veterans will be honored daily and continually at the upcoming 173rd Dutchess County Fair, set Aug. 21-26.
Frank Castella Sr. and his Warrior Wagon will assemble daily with different groups of local veterans near the Historic Village at the Fairgrounds for a salute and ceremonial procession.

The members of the Dutchess County Historical Society (DCHS) will bring their 10-panel traveling exhibit from local towns during World War I to the Welcome Center at the entrance to the Fairgrounds. The panels will be set up for all to see.
Read the full story in this week's print edition.
---
Bard Music Festival explores 'Rimsky-Korsakov and His World'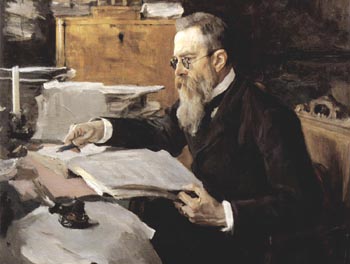 Portrait of Nikolai Rimsky-Korsakov by Valentin Serov
The 29th annual Bard Music Festival opens Friday, Aug. 10, continuing over two weekends with a series of programs exploring "Rimsky-Korsakov and His World."

Nikolai Rimsky-Korsakov (1844-1908) played a pivotal part in defining the style we now recognize as Russian. Despite this, he remains so woefully underappreciated outside his homeland that Russian music specialist Richard Taruskin considers him "perhaps the most underrated composer of all time."
---
ALSO in the Aug 8-14, 2018 issue:
Renegades stay in first place, despite 2-5 week
PV Fire Dept. takes veterans to 'Wall that Heals'


Members of the Pleasant Valley Fire Department gathered military veterans from all over the area for a trip to see the display of the traveling "Wall that Heals" in Newburgh on Saturday, Aug. 4. The half-scale replica of the Vietnam Veterans Memorial in Washington, D.C. has been displayed in nearly 600 communities throughout the nation. In the photo, veterans are pictured in front of the Pleasant Valley Fire Station. Courtesy photo
Vet2Vet to celebrate local veterans at Aug. 18 picnic
Culvert to be replaced on Turkey Hill Road in Red Hook
Berkshire Taconic announces launch of ACloserLook.net
Dutchess OCIS confident in securing elections from cyber threats
Young Leaders United to celebrate 10th anniversary with barbecue
In Creative Living:
The Center launches new dance school
Ron reviews 'Mission: Impossible – Fallout'
Love to Cook: Recipes from the garden of friendship
Get Growing! A preview of 2019's top new plant varieties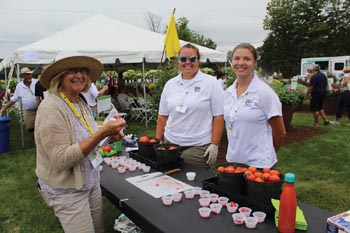 Sue Adams tastes new tomato varieties at Pleasant View Gardens in New Hampshire. Photo by Mark Adams
Renowned economist to give author talk at Wallace Center
Read the full story in this week's print edition.