Northern Dutchess News This Week...
The Northern Dutchess News is a member of the Southern Dutchess News group and is fast becoming a staple in the lives of individuals in communities north and east of Poughkeepsie. Already named an "official newspaper" of Stanfordville and Rhinebeck, it also serves Hyde Park, Red Hook, Tivoli, Milan, Pine Plains, Amenia, Dover, Millbrook, Clinton Corners, Salt Point and Pleasant Valley. The Northern Dutchess News provides coverage of local town, village and school news, the Dutchess County Legislature, county legal notices, obituaries, plus coverage of arts and entertainment, hospitals, 4-H clubs , farming news, businesses and organizations.
---
ADVERTISERS: Work together and save money
Click here for the Promotion Flyer
Click here for the list of locations, by community, where you can pick up Northern Dutchess News today....
---
3/20/19 Highlights of this week's edition...
Maple syrup season arrives
Retired veterinarian relishes latest adventure
by Curtis Schmidt
(Continued from Home Page) But on these late winter/early spring days, you will likely find him knee-deep in mud and snow and fully involved in his latest venture – making sugar maple syrup on an ever-growing scale. The current cold mornings and warm afternoons traditionally produce the ideal time for the sap to flow. But it's also a fairly short window of time (March and April) to complete a lot of work.
---
Legislature addresses ethics, term limits, disclosure
by Jim Donick
The members of the Dutchess County Legislature met on March 11 and wrestled with the topics of term limits, ethics and financial disclosure.

In a long evening characterized by much give and take, the issues were sometimes vigorously debated but, at the end of the meeting, the legislature could point to significant progress.

The genesis of the legislation under consideration was the work of a special committee of the legislature, the Ethics and Independent Reapportionment Advisory Committee, that was empowered two years ago by then-legislature chair Dale Borchert to study such issues and to report back with recommendations.

That committee consisted of seven members, three Democrats, three Republicans and one Independent. They studied ethics rules from counties around the state in order to define "best practices" and brought forward their recommendations.
---
Bard SummerScape 2019 to shine a spotlight on Erich Wolfgang Korngold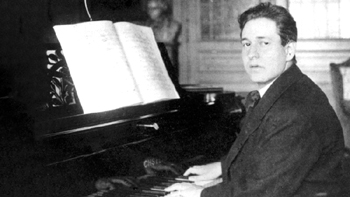 The 2019 Bard SummerScape festival will offer a variety of arts performances centered around the theme of "Korngold and His World," exploring the life and work of Erich Wolfgang Korngold. Photo of Korngold taken in 1916; AKG-Images
The 16th annual Bard SummerScape festival comprises more than seven weeks of music, opera, theater, dance, film and cabaret, centered around the 30th anniversary season of the Bard Music Festival, "Korngold and His World."

The subject of this season's Bard Music Festival is a composer who straddled the worlds of fin-de-siècle Vienna and the Golden Age of Hollywood. "Korngold and His World" comprises an illuminating series of chamber, vocal, operatic and orchestral concerts – as well as pre-concert talks, commentaries and panel discussions – devoted to the life and times of Erich Wolfgang Korngold (1897-1957). Perhaps the greatest musical prodigy since Mozart, before turning 12 Korngold had already been proclaimed a genius by both Gustav Mahler and Richard Strauss, while his concert and operatic works were routinely premiered and championed by the likes of Bruno Walter, Artur Schnabel, Jascha Heifetz and Lotte Lehmann.

---
ALSO in the Mar 20-26, 2019 issue:
Hyde Park honors WWII veteran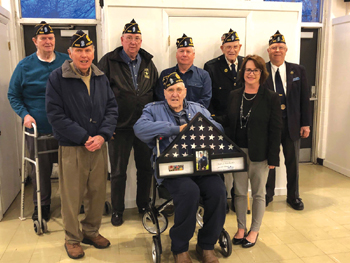 At the March 11 Hyde Park Town Board meeting, the Hyde Park American Legion Post 1303 dedicated a flag and plaque honoring lifelong Hyde Park resident Ralph J. Osterhoudt Sr. for his years of military service. Osterhoudt is pictured (standing, second from right) with fellow members of Post 1303 and Hyde Park Town Supervisor Aileen Rohr. Post Commander Mike Athanas (far right) led the presentation. World War II veteran's service ribbons, along with the certificate, will be displayed at Town Hall. Courtesy photo
Construction under way on HV Rail Trail extension
Pi Day celebrates math skills, math enrichment program
Special Olympics seeks local volunteers for Summer Games
Salt Point Community Pages: Spotlight on Hummingbird Ranch
Thorne Building sale, development process explained at Millbrook hearing
In Creative Living:
On the Couch with Netflix: 'Standing Tall'
HVP String Competition winners announced
Get Growing! Will growing hemp take off in NY?
Staged reading of mystery drama set March 23 in Copake
Love to Cook: Spaghetti Squash with Mushrooms and Pesto
The Hudson Valley takes 'Flight' in upcoming ND Symphony concert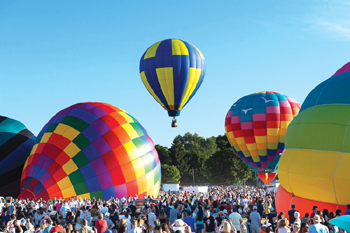 Images such as this one from the Hudson Valley Balloon Festival will be featured along with music showcasing the history of flight in the Northern Dutchess Symphony Orchestra's March 30 concert. Courtesy photo
Decoding Dutchess' Past: Quakers, early Women's College influenced local women's history
Read the full story in this week's print edition.
School of the Week: