Northern Dutchess News This Week...
The Northern Dutchess News is a member of the Southern Dutchess News group and is fast becoming a staple in the lives of individuals in communities north and east of Poughkeepsie. Already named an "official newspaper" of Stanfordville and Rhinebeck, it also serves Hyde Park, Red Hook, Tivoli, Milan, Pine Plains, Amenia, Dover, Millbrook, Clinton Corners, Salt Point and Pleasant Valley. The Northern Dutchess News provides coverage of local town, village and school news, the Dutchess County Legislature, county legal notices, obituaries, plus coverage of arts and entertainment, hospitals, 4-H clubs , farming news, businesses and organizations.
---
ADVERTISERS: Work together and save money
Click here for the Promotion Flyer
Click here for the list of locations, by community, where you can pick up Northern Dutchess News today....
---
7/10/19 Highlights of this week's edition...
Adventures, memories await as balloon festival approaches
by Curtis Schmidt
(Continued from Home Page) The couple from Wappingers Falls took a flight with balloonists Michele and Roger Hooper of Poughkeepsie 23 years ago and it became their absolute best memory. It turned out to be an "engagement flight."
---
Millbrook Fire Dept. parade to honor Brian Hicks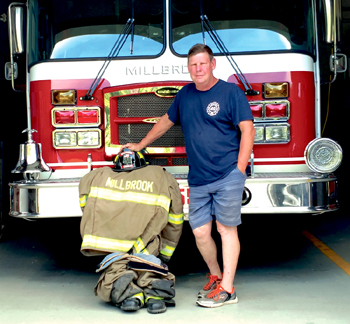 Brian Hicks, a 35-year life member of the Millbrook Engine Hook & Ladder Company No. 1, is the grand marshal of this year's Millbrook Fire Department parade, set Saturday, July 13. Courtesy photo
by Curtis Schmidt
Brian Hicks of Millbrook is a passionate community volunteer and that definitely includes helping out in emergencies.

Hicks, a 35-year life member of the Millbrook Engine Hook & Ladder Company No. 1, will be honored as the grand marshal of this year's Millbrook Fire Department parade to be held Saturday, July 13 beginning at 6 p.m. It will culminate the annual Millbrook Fire Department carnival that runs from July 10-13 on the Thorne Building grounds.
---
County Players to present 'Moonlight and Magnolias'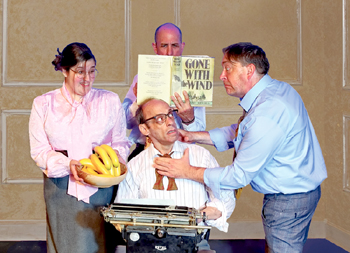 From left: Molly Feibel, Jim Granger (seated), Robert McCarthy and Rick Meyer rehearse for the County Players' production of "Moonlight and Magnolias," opening Friday, July 12, at the County Players Falls Theatre in Wappingers Falls. Photo by Harold Bonacquist
County Players officially launches its 62nd Main Stage Season with the opening of the comedy "Moonlight and Magnolias" on Friday, July 12, at 8 p.m.

The year is 1939 and David O. Selznick is making the mother of all movies, "Gone with the Wind." The cast is in place and cameras are rolling. There's just one problem— Selznick doesn't have a script yet. So he locks himself, director Victor Fleming and script doctor Ben Hecht in a room with little more than peanuts, bananas and a typewriter, and they proceed to re-enact the saga of Scarlett and Rhett. Only this is Scarlett and Rhett like you've never seen before.
---
ALSO in the Jul 10-16, 2019 issue:
Fire damages Tivoli fire station
Hyde Park hosts annual 4th of July parade
Red Hook 'VFW 500' party raises $15,000
Annual Locust Grove Car Show set July 14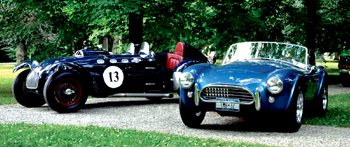 A 1951 Allard J2 and a 1963 AC Cobra will be among the many antique sports cars on display at this year's Locust Grove Car Show on Sunday, July 14. Photo by Jim Donick
Huge crowd enjoys fireworks from Walkway
Phase II of Bellefield development in planning stages
Union Vale Rescue Squad selected EMS Agency of the Year
Millbrook Community Pages: Spotlight on Nooch's Pub & Grill
In Creative Living:
On the Couch with Netflix: 'Cop Car'
Love to Cook: Frozen summer sipping
Get Growing! Stalking the wild woodchuck
'Skull and Bones' program set at Staatsburgh State Historic Site
Enigmatic B-movie star is the inspiration for 'Acquanetta' at SummerScape
Explore four private Dutchess County gardens on July 13 to benefit the Garden Conservancy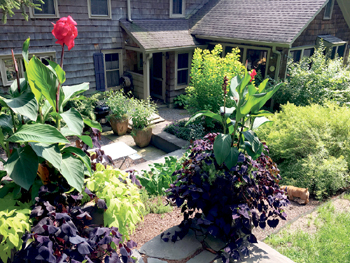 Neverest in Wassaic is one of four gardens in the region that are open to the public on July 13 as part of the Garden Conservancy's Open Days program. Courtesy photo
Decoding Dutchess' Past: Lincoln invents 'Whistle-Stop' Tour, sporting new hat, beard in Dutchess County, 1861
Read the full story in this week's print edition.
School of the Week: