Southern Dutchess News This Week...
The Southern Dutchess News has served the area south of Poughkeepsie with news and features since 1959. It is an official newspaper of Dutchess County by vote of the Dutchess County Legislature. The Southern Dutchess News serves Spackenkill, Wappingers Falls, East Fishkill, Fishkill and Beacon. Coverage includes local town, village and school news and features, Dutchess County Legislature, county legal notices, obituaries, plus coverage of arts and entertainment, hospitals and health, education, libraries and local businesses and organizations.
---
ADVERTISERS: Work together and save money
Click here for the Promotion Flyer
---
6/19/19 Highlights of this week's edition...
Renegades arrive, hope
for another strong season
By Sam Rothschild
(Continued from Home Page) Hudson Valley captured a division title for the third time in the last seven seasons, ultimately losing 2-0 in the championship series.

The Renegades have started the current season with a 1-2 record. They lost the opener to the Aberdeen IronBirds, 2-1 on Friday. They then bounced back with a 6-1 win over Aberdeen on Saturday and lost their home opener to the Lowell Spinners by a score of 5-2 on Sunday afternoon.

With any team at any level, pitching is the key to long term success. One problem the Renegades ran into last postseason was with the pitching staff. Butera believes that the main hurdle is the pitching staff yet again.

---
Incumbent Wappinger Supervisor Richard Thurston is seeking re-election against opponent Lori Jiava.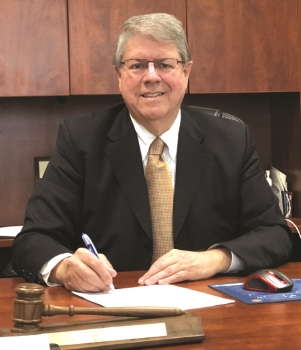 The Town of Wappinger Primary election will take place on Tuesday, June 25.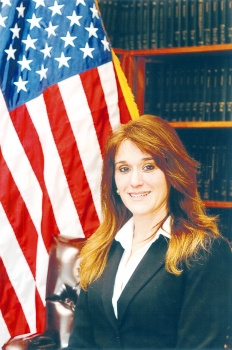 Richard Thurston will be running on the Democratic and Republican Party line and has served as Supervisor since January 1, 2018. Thurston is seeking re-election because, "The town of Wappinger has made such progress in the last two years," he said. "We have expanded services, paved roads, improved sewer and water systems and reclaimed more parks for public use. At the same time, we were able to increase our rainy day fund. We increased Sheriff and ambulance service as well. It has been a pleasure to work with so many in the community to accomplish this. I'm running for re-election because we still have more to do and with responsible fiscal management and transparent government, Wappinger can continue to become even a better place to live."

Thurston stated that one of his top priorities "has been and will continue to be transparency. Transparency has allowed us to improve our town financial situation. Today, due to improved and responsible fiscal management, the town has received a new stronger bond agency endorsement for the first time. This allows us to expand services while not burdening taxpayers. My priority will always be to provide better services in a fiscally responsible matter."

"With transparent and responsible fiscal management we have expanded services and increased the town's rainy day fund. Working together with our diverse community we have proved this is possible," Thurston said. "We have done this in an open and transparent way, inviting many diverse and often competing viewpoints. I am now supported by both parties because I've tried to build bridges. I hope the voters will appreciate this and come out and vote for me."

Running on the Republican Party Line against Thurston is Lori Jiava. Jiava served as Supervisor from January 1, 2016 until December 31, 2017. She is also seeking Democrat Party voters to write her name in on their ballots for supervisor.

Jiava chose to run again, she said, because "I've lived in Wappinger all my life and I love the town. I think there is a lot of untapped potential in making Wappinger not just a good place to live, but a truly great town that serves all of our residents and businesses."

Positive feedback from residents, said Jiava, during herprevious term included water and sewer repair and expansion (at Tall Trees) without adding to the tax burden, rehabilitation of town hall and the Emergency Services Building.

Looking to the future, Jiava plans to follow up on initiatives such as the universal playground for people of all abilities in partnership with the Village of Wappingers Falls, the fitness park at Spook Hill and the rehabilitation of aging "pocket parks."

She would also like to re-start the open-door policy, as well as town hall open houses where residents can share their concerns.
"My top priority is to restore fiscal accountability and increase transparency. Residents should be able to know where their tax dollars are going. The town's debt needs to be addressed without just kicking the can down the road, but we simultaneously have to focus on planning for necessary work before it gets out of control. We need to step up our search for federal and state grants that will help us address our infrastructure needs without adding to resident's tax bills," Jiava said.
Read the full story in this week's print edition.
---
Inside the June 19-25, 2019 issue:
Wrongly accused - 'When They See Us' tells the story of The Central Park Five.
In New York City on the night of April 19, 1989, a group of teens from Harlem decided to go on a rampage in Central Park, harassing people along their way. They should have known that calling attention to themselves was ill-advised, especially in the racial climate of that time, but they simply got caught up in "the fun of letting loose."
Quickly, the police were summoned, to round up all who had participated; and, coincidentally, they learned that a female jogger had been beaten unconscious, dragged into the woods, raped and left for dead.
She happened to be white.
Ava DuVernay's four-part film, "When They See Us," will tell you the true story of five of these youths, aged 14-16, tagged for the rape; and it will cover their trial which led to a verdict of "Guilty as charged."
Simple, eh?
Not by a long shot!
John Jay valedictorian and salutatorian look ahead to new college opportunities
By Anna Barton
As John Jay High School prepares for graduation on June 26, Amy Zhou and Tanvi Athavale, valedictorian and salutatorian, are planning for their future college successes.
Amy Zhou is the 2019 valedictorian for John Jay, and will be off for Harvard University in the fall to study Engineering and Economics/ Government.
Amy is most looking forward to freedom and all the different organizations she'll be able to take part in at college, she says.
Amy is a Science Olympiad and member of the Future Business Leaders of America, as well as being a National Merit winner.
She's also a co-president for the Future Business Leaders of America.
Tanvi Athavale, salutatorian, will be attending Cornell University to major in Information Science in the fall. Cornell is a huge school, Tanvi said excitedly. "I'm really looking forward to dipping my toes in," she added.
Tanvi will be adding on a music minor to her workload and hopes to pursue her passion for violin in the orchestra at Cornell.
Hard work creates high-quality raw milk at Brookby Farm
Editor's note: With June being "Dairy Month," we take pride in presenting the story of another of Dutchess County's dairy farms.
Satisfaction and its many forms – that's why the Vincent family (and their helpers) work so hard every day to keep their Brookby Farm going in the Town of Dover Plains.
It's the satisfaction of "being able to look back after working hard all day and actually seeing the fruits of your labor," said lifelong dairy farmer Steve Vincent.
It's the satisfaction, of "seeing families coming to visit the farm, watching the kids help with the milking and seeing everyone enjoy the food at a picnic right here on the farm," said Steve's wife, Jaime.
Dispatches from VFW:
Guardian Angels help along the way
By Tom Zurhellen
Can you believe we're almost to the halfway mark on this adventure we call the VetZero Walk Across America? A lot of the questions I get as we pass one thousand miles walked have to do with loneliness, and being out here all alone. Folks ask, is it hard doing this challenge all by yourself? How can you manage being out there alone for so long?
Well, I tell them, I definitely haven't done this by myself.
Sure, I hatched this crazy adventure by myself, months ago - with full intention to go it alone. But to be honest, I would never have made it this far without the help and kindness of others at just about every twist and turn along the way. So as the clock ticks down on the first half of this championship game we call "VetZero," I find myself very thankful for all the folks - both friends and strangers - who stepped up and got me where I needed to be.
Read the full stories in this week's print edition.